Our Elegant Cinderella Carriage!
Adorned with twinkle lights and floral garland makes our Cinderella, Princess carriage, a special carriage for that special person in your life.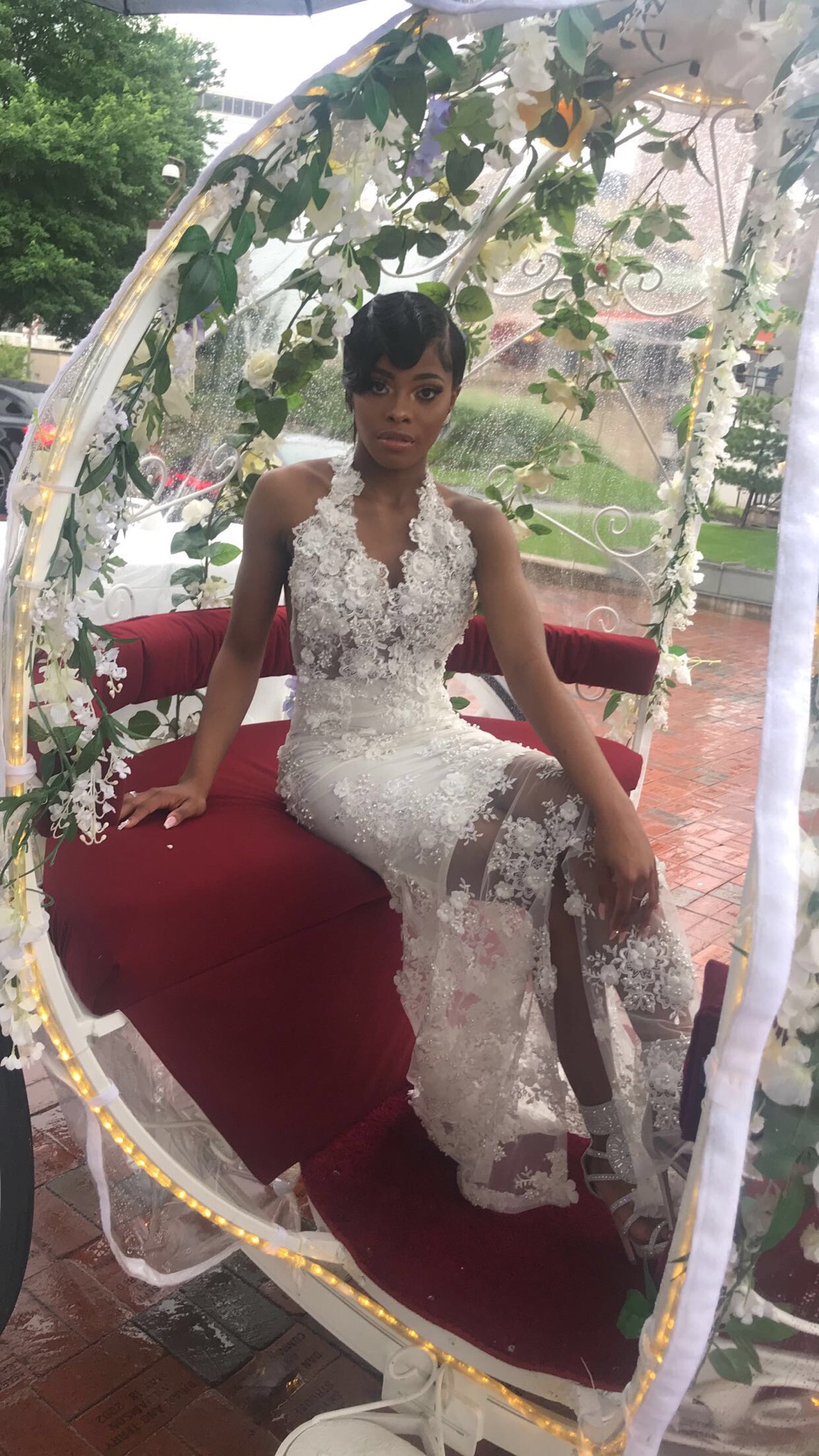 Our Cinderella Carriage features red velvet seating for up to 6 passengers and full sound system.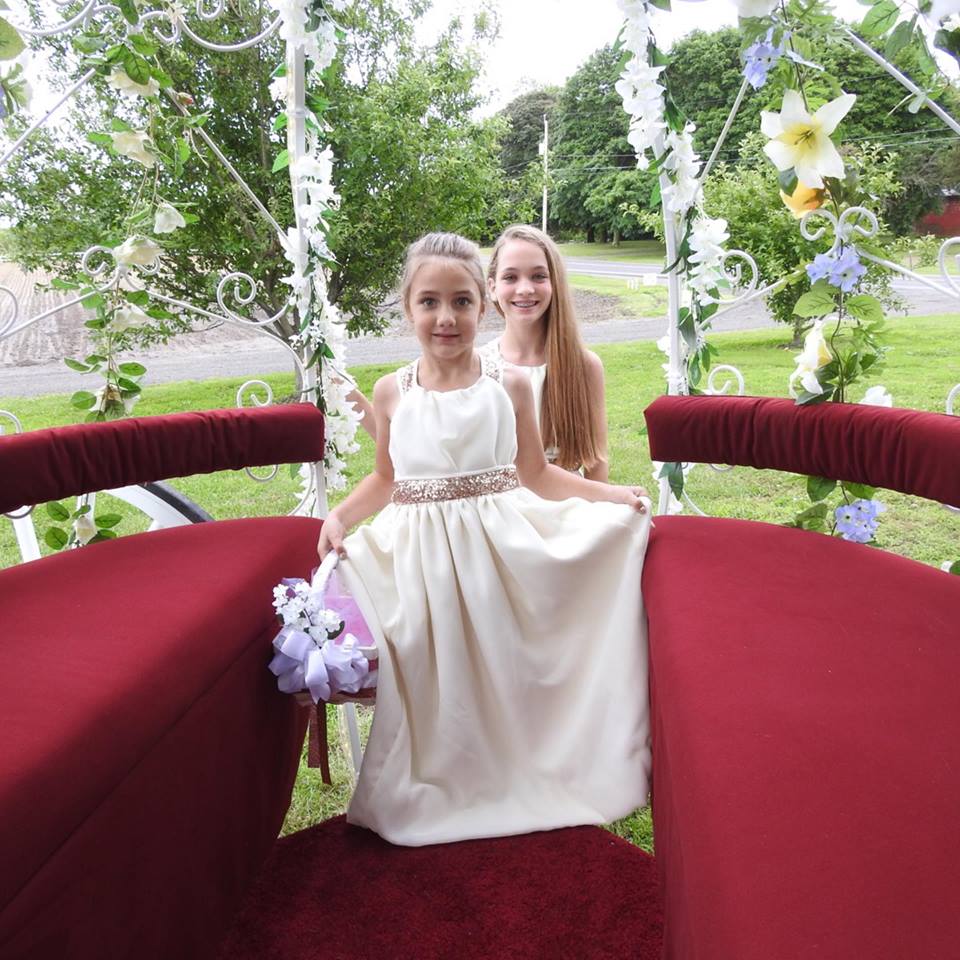 Inclement weather? We've got you covered! Clear protective cover to keep you from the elements.